Intense Pulsed Light Pasadena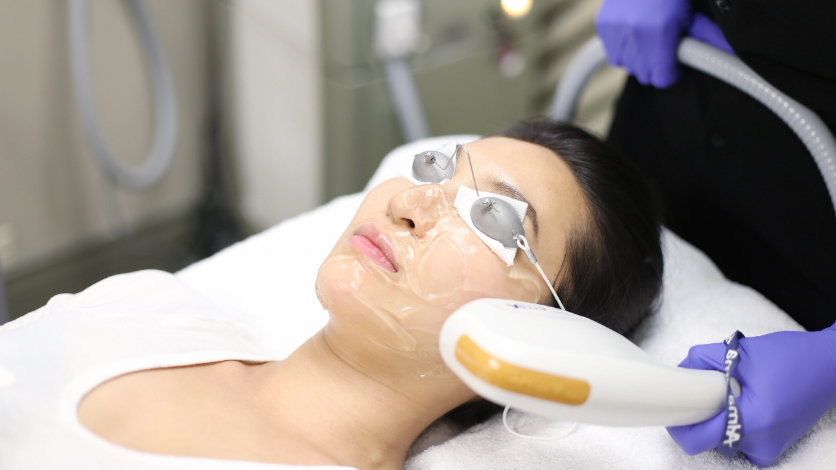 Intense Pulsed Light (IPL), or Phototherapy, can be used for many different treatments on the skin. Most commonly, it is used to improve the color and texture of skin without surgery. It can treat some of the visible damage caused by sun exposure, which is also called photoaging.
IPL is not a laser but uses light energy in multiple wavelengths as pulses to target a certain color in your skin. However, it can be used for any number of skin conditions, including:
Brown spots such as "liver spots" or "age spots"
Pigmentation from hormonal changes
Discolored skin
Acne
Fine wrinkles
Freckles
Redness from rosacea
Birthmarks
Broken blood vessels
Unwanted hair
Spider veins
Benefits of IPL Treatments
Since broad-spectrum light spreads out naturally, IPL devices are able to provide greater coverage than other laser devices. Because of its ability to treat large areas at once, it is able to offer quicker treatment. Apart from this, they are also known to be considerably cheaper. However, you might need more sessions to achieve similar results as you will get from some other laser procedures.
Through an IPL treatment, our team can treat a wide range of skin conditions successfully by altering the intensity of light. They set the light according to the skin type and the skin condition that needs to be treated. For example, VPL (Variable Pulsed Light) is a variation of IPL. Through this, the user is able to modify the light pulse settings to best suit the type of skin they are trying to treat.
IPL treatments can be customized to suit different skin tones. Different skin tones will have different skin requirements for light-based treatment.
"
I went in to see Dr. Chow and he was amazing throughout the entire process, from the reception to the consultation, until the end. He answered all of my questions and made me feel absolutely comfortable with his abilities.
by Louisa W.
The Cost of IPL Treatments
The cost of your IPL treatment in Pasadena will depend on the areas being treated and the number of treatments needed to provide you with your ideal results. During your consultation at the Chow Center, our team can go over the cost of your IPL treatment and let you know about the financing and payment options available to you.
Schedule a Consultation
Depending on the condition being treated, different treatment heads can be used. In most cases, only one type of treatment will be offered at a time. To schedule an appointment, simply fill out the contact form or contact the Chow Center at (626) 447-3223. Our team strives to provide our patients with outstanding care and personalized results from their IPL treatments in Pasadena.